Well, obviously all our early-bird tickets sold out – if you were lucky enough to bag one, we look forward to seeing you. Our best offer now is the 'early standard' tickets, which still save you £18 off a standard ticket. If there's two or more of you, please buy group tickets to save even more.
We've published the agenda, which is 88% accurate; we already have 19 speakers presenting practical intranet topics and we may add a couple more by the end of the summer.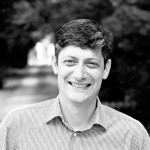 We love this gem at 10:58am:
P.S. If you're a change management expert, check this.
We very much hope the agenda gives you a flavour of our packed day. The Intranet Now conference is designed to give you practical ideas that you can implement back at the office. With our afternoon discussion groups, there's plenty of time to talk about the details with speakers, peers, and friends.
Conference details:
Tuesday, 13th of October; 8:30am registration;
Park Plaza Riverbank Hotel, London – nearest Tube is Vauxhall (or possibly Westminster);
A hybrid conference / unconference – a morning of presentations and an afternoon of group discussions;
Low-cost, high-value;
About the Intranet NOW – practical case studies, real experience;
Serious about how the intranet serves its organisation;
Concerned with engagement, collaboration, and communication.
Buy your discounted ticket now.
Already coming?
Well, thank you very much. We'd love it if you logged your attendance on Lanyrd – it's a sister website to Eventbrite and it's great for tracking conferences and networking with people. See who is already attending.
Speakers
Our conference sponsors
Platinum sponsor
Gold sponsors
Silver sponsor