Date: 13th October 2015. Our Lanyrd profile.
Registration
8:30 am — Registration – show your Eventbrite mobile app, or the print out, and collect your badge.
Coffee, pastries, networking, sponsor displays in the foyer [Floor -4 (that's 'minus 4')]
Join us for breakfast from 8:30 am – register in good time for our 9:10 am start.
---
Be sure to write your Twitter handle on the whiteboards!
Morning
9:10 am — Welcome from Brian and Wedge. (5 mins.)
9:15 am — How to make the most of the emerging digital workplace. James Robertson of Step Two Designs (Australia). Changes within organisations are reaching critical mass, covering not just new technologies, but where and how we work. This is best expressed by the concept of the 'digital workplace' – an opportunity for intranet teams, and a bunch of challenges. (20 mins.)
9:35 am —  Intranet of Things – innovation in the workplace. Paul Zimmerman of Invotra. The Intranet of Things is the future of the digital workplace.  We'll talk about what it means for users and how organisations will benefit from bringing it from concept to life.
(18 mins.)
09:53 am — User research on a shoestring. Carolyne Mitchell of South Lanarkshire Council."It may be cheap to do but gets great results and produces evidence that will change the hearts and minds of senior managers." (5 mins.)
09:59 am — Bridging the intranet adoption chasm. Kevin Cody of SmallWorlders. Why do some intranets succeed and others fail? Incorporating theories from social sciences and learnings from calculating the intranet engagement scores of participating companies, SmallWorlders has tried to answer this question to develop a framework for creating successful engaging intranets. Kevin Cody, Managing Director of SmallWorlders, will show how this is a game changer for those considering an intranet refresh. (7 mins.)
10:07 pm — Overcoming organisational barriers to ensure intranet redesign success. Áine Murphy of Macmillan Cancer Support. Case study to show how a project can succeed by getting the different parts of an organisation on board, and working together. We will look specifically at the notion of 'keeping an ear to the ground and abreast with what's going on around you'. (5 mins.)
10:13 pm — Using an ESN to beat global communications challenges. Jennifer Hayward-Haines of Telefonica. (5 mins.)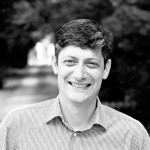 10:19 am — Community management. Luke Mepham of Aviva and Intranetizen. How do you keep your social intranet on-topic and free from arguments and obscenity?  Well, the internet has been a breeding ground of deviants and trolls – and it's developed its own rules to help understand what brings out the worst of online behaviour. Luke looks at a few of these rules and puts forward a few lessons we can apply to our intranet. Be prepared to hear and see some pretty offensive stuff – there may be mention of swear words, Nazis and maybe even Barbara Streisand. (10 mins.)
---
Morning break
10:30 am — Break (30 minutes).
---
11:00 am — Making it personal: practical UX applications for intranets. Tom Gillman of Crafted. The most effective intranets provide employees with a personalised experience, but this can only be achieved through design that's informed by an in-depth understanding of the needs and behaviour of your internal customers. Tom offers practical UX tips and tools to help you define your user journeys, using real-life client examples. (7 mins.)
11:08 am — Five tips for intranet search. Kristian Norling of Intranätverk (Sweden). While improvements in search require both resources and thorough reviews, there are some things you can do to start the journey. A a crash-course in intranet search with five actionable to-dos to take home. (5 mins.)
11:14 am — Barriers to making the perfect intranet business case. Sara Redin of Think! Digital (Denmark). When we get to the business critical stuff it is hard to make real beneficial change happen because the systems we need to integrate are complex and we don't have enough money or potential ROI for the work that needs to be done. So when you find that perfect intranet business case you would think that it could be the greatest intranet project of all time. In reality it is still hard work. (15 mins.)
11:29 am — A comparison of the leading intranet solutions. Eric Klein of Seibert Media / Linchpin. Introduction to Intranet Compass and LinchPin. (7 mins.)
11:37 am — Sowing the seeds of UX. Francis Rowland of the European Bioinformatics Institute. Many intranet design conversations touch on 'user experience', 'usability', or 'design thinking', but how do you turn such words into practice where you work? How do you plant the seeds of user experience (UX) design, and help them take root? Francis will share some of his experience of helping to make this happen in a large European science organisation. He will suggest tested approaches that will help you achieve better design results. (5 mins.)
11:43 am — Three ways to foul up online communities. Richard Hare.  (5 mins.)
11:49 am — The new integrated workplace. Dan Thomsen of Wizdom / Webtop (Denmark). How new cloud technologies and services can turn the intranet into the tool we've always been looking for. How to converge: data, information, people, collaboration, insight, and applications. (7 mins.)
11:57 am — Connecting learners to learning in a large financial services organisation. Martin Pope of Barclays. Technology has changed the world of learning dramatically but organisations have been slow to match the experiences of interacting with technology outside of work in the way learning is presented internally. How can you connect colleagues to the right learning solutions for their development needs in a way that reflects how adults learn today? (5 mins.) Barclays is an Intranet Innovation Award winner – see 1:40pm.
12:03 pm — Digital workplace project – 'Bringing your organisation with you'. Susan Quain of Care UK. While the intranet is empowering new ways of working, restructures are common place, and internal systems tend to be first in the firing line when it comes to project cuts. Susan will take you through her journey at Care UK where she saved the intranet project during a massive restructure and kept 'at risk' stakeholders engaged by selling the benefits the new site could bring to the restructured business. (23 mins.)
---
Lunch
12:26 pm — Lovely lunch (1 hour). A standing lunch – so stretch your legs and get to know your fellow conventionists. Grab a seat if you want one.
---
Afternoon
1:30 pm — Brian and Wedge welcome back.
1:32 pm — Information Manager of the Year award ceremony. (8 mins.)
1:40 pm — Intranet Innovation Award ceremony. (6 mins.)
1:46 pm — Intranet Innovation Award winner case study. Shaula Zanchi of RPP architects. (14 mins.)
---
Unconference discussion pitches
2:00 pm – Wedge and Brian invite you to propose a conversation topic for the afternoon unconference group discussions. (13 mins.)
---
Our last two talks (while Brian and Wedge busy themselves designing the unconference)
2:13 pm — Jessie Punia of Undercurrent. (5 mins)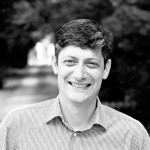 2:19 pm — Intranet User Experience in three words. Luke Mepham of Aviva and Intranetizen. Is User Experience really important? What makes a good user experience on an intranet? Luke take a quick look at how to understand and put in place improvements for your Intranet experience.. (12 mins.)
---
The unconference schedule
2:31 pm — Brian and Wedge introduce the time slots and locations for the unconference discussions. There could be as many as 32 discussions, but you only get to participate in four. (9 mins.)
1st Discussion
2:40 pm — 1st time slot – 25 minutes – 6 locations.
---
Afternoon break
3:05 pm — Break (18 minutes).
3:23 pm  — End – back to the boards. (2 mins.)
---
2nd Discussion
3:25 pm — 2nd time slot – 25 minutes – 6 locations.
3:50 pm — End – back to the boards. (5 mins.)
3rd Discussion
3:55 pm — 3rd time slot – 25 minutes – 6 locations.
4:20 pm — End – back to the boards. (5 mins.)
4th Discussion
4:25 pm — 4th time slot – 25 minutes – 6 locations.
4:50 pm — End – back to the conference.
---
4:52 pm — Brian and Wedge.
4:54 pm — One last thing…
5:00 pm — Drinks :) in the posh bar on the ground floor. VIP private section, Pinot Grigio already poured, and plenty more free drinks.
---
Trophy by Edward Boatman from the Noun Project.