Building on last year's success, we are co-creating a conference that helps practitioners improve their intranet right now. We've asked intranet managers, change agents, business leaders, digital workplace architects, internal communicators and some consultants to step forward and provide insights and guidance.
Date: 13th October 2015. Our Lanyrd profile.
Our 2015 presentations
James
Making the most of the emerging digital workplace, by James Robertson.
James Robertson knows a thing or two about intranets. He's the author of Essential intranets, Designing intranets and What every intranet team should know, plus hundreds of other articles and resources.
Over the last 19 years, he's worked with organisations across Australia and around the world, untangling complex problems and finding practical ways forward. James loves hanging out with other intranet folk.
James on Twitter and LinkedIn.
---
Paul
Paul is the COO of Invotra, the engagement platform that is driving communications and conversations in government and enterprise. Invotra has more than 100,000 users in Home Office and HMRC alone. He has spent the majority of his career at the forefront of innovative customer and user-centric propositions. In 1999, he joined the UK arm of Amazon.com where he was employee number three on the dedicated music team. After launching Amazon UK's music business, Paul went on to lead Amazon's UK music business for four years. Paul then led other well-known British ecommerce brands, including Play.com, where he was business development director for five years, and Firebox.com, where he was CEO for two years. An American who moved to London in 1995, Paul now resides in the Woking area with his wife and two girls. Paul on Twitter and LinkedIn.
---
Carolyne
Carolyne Mitchell spent 14 years as a journalist before moving the dark side of PR. Whilst working at South Lanarkshire Council she has been involved in many iterations of its website and intranet becoming more and more involved in the customer journey and user experience.
As well as this Carolyne leads on social media for the council and in Scotland advises on its use in emergencies.
She is also involved in the council's channel shift programme and leads a new crack team of Digital Officers whose remit is so new it's not been unwrapped yet.
In her spare time Carolyne enjoys cooking, entertaining and a good game of Cards Against Humanity.
Carolyne on Twitter and LinkedIn.
---
Kevin
Kevin Cody has specialised in intranets for 20 years, half of that as Managing Director of SmallWorlders an intranet consulting and technology company based in London. He has worked with some of their larger clients including the NHS, Heineken and Nestle, picking up intranet awards along the way. More recently, frustrated by the lack of alternative viable metrics, Kevin has proselytised intranet engagement: how to measure it and of course how to achieve it. Kevin on Twitter.
---
Áine
Having worked at Macmillan Cancer Support for over four years, Áine Murphy understands the charity world from a variety of angles, with experience in Policy, Public Affairs and Fundraising prior to joining Macmillan's Strategic Communications team a year ago.
Áine's strength is people. She is currently leading on a cross organisational intranet redesign project which has one main goal – to make it easier for people to do their jobs.
Áine studied British Politics and Legislative Studies and has previously worked in UK Parliament. She attended the Global Young Leaders Conference in Washington D.C and New York when she was 18. She is passionate about communicating and engaging with different audiences to create change.
---
Jen
Jen Hayward is an Internal Communications Manager in Telefonica. Working in a team to communicate to over 120,000 employees worldwide in a variety of roles from field engineers to CEOs, engaging across cultures and in a number of languages, the Global Internal Comms Team faces a number of challenges in the execution of global campaigns. Part of Jen's role is to work alongside the Global Online Team and support on the embedding, education and promotion of Telefonica's Enterprise Social Network – Yammer. As a mentor and, self-confessed Yammer 'evangelist' Jen believes that an ESN is a key tool in fostering group-wide collaboration between employees, overcoming the challenges faced by teams that have a global footprint which crosses functional boundaries and straddles silos. Jen on LinkedIn.
---
Luke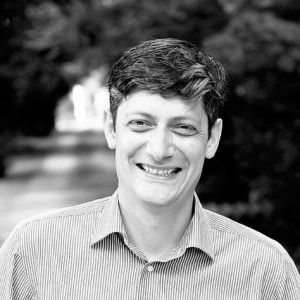 Luke Mepham is one of the founders of the popular intranet blog, Intranetizen, Luke is used to sharing his thoughts and opinions on the Intranets big questions. Professionally he has been involved in intranet and digital workplaces at Aviva for more than 15 years and currently focused on the upgrade and improvement of their global SharePoint intranet.
Luke on Twitter.
---
Tom
Tom Gillman is Commercial Director at independent full service digital agency Crafted and has been implementing successful marketing and communication strategies for global brands since 1995. Tom specialises in scoping intranets and community portals. With more than two decades of agency-side experience, he has delivered robust, engaging and user-friendly intranet solutions for organisations of all shapes and sizes, from regional retailers to nationwide B2B businesses and household names. Heading up Crafted's sales and marketing team, he is responsible for the agency's growth, development and external promotion, leading client consultations and defining digital projects that solve marketing challenges for brands across the UK and beyond. Tom on Twitter and LinkedIn.
---
Kristian
Kristian Norling, of Intranätverk (Sweden)
For his entire career Kristian has been working at the intersection of communication, technology, and business development with intranets and websites. Kristian has experience from different aspects of intranet/internet use by working as a IT-strategist, communications manager, project manager, webmaster and MarComs Director. Each with its own challenges, but always seeing web technology, and especially intranets as an enabler for making everyday work and life a little better. Nowadays Kristian runs the Intranätverk intranet conferences and publishing house.
Kristian holds a Bachelor of Science in International Relations and Media and Communications studies at the University of Gothenburg. He is also a dad, husband, learner, foodie and snowboarder. And he tries really hard to listen.
---
Sara
Sara Redin is a senior consultant at Think! Digital in Copenhagen. She has long experience working on digital projects both as a client and a consultant. Sara is obsessed with benefitting from best practice and is in constant contact with the skilled intranet professionals in her network. Her passion is working on digital projects with a high level of complexity from an organization and governance perspective where she can shift the focus from tools, design and gadgets to how optimising the ROI in information technologies. She coaches intranet managers through transformation projects, sometimes as their contracted project manager. She is often used as a speaker on topics related to stakeholder management, governance and intranet project management. Sara on Twitter.
---
Eric
Eric Klein helps spread the word about Linchpin, a Confluence-based Intranet Solution.
---
Francis
Francis Rowland is currently Lead UX Designer at the European Bioinformatics Institute (EMBL-EBI), a world-leading research institute. He works alongside domain experts, developers, and other UX professionals to help deliver online tools and services to the biosciences community, to support their research and innovation. He lives in Cambridge, where he co-organises the Cambridge Usability Group, and he sometimes gets to speak at events, too. Francis on Twitter and LinkedIn.
---
Richard
An independent consultant specialising in online collaboration, Richard has helped global corporates, start-ups and charities with their intranets, knowledge management and online communities. His pioneering work with enterprise social computing tools led to the creation of one of the first large corporate enterprise social networks in 2007. The same year, he co-founded and continues to coordinate the Intranetters community for intranet professionals. Richard on Twitter, LinkedIn.
---
Dan
Dan Thomsen, of Webtop, has for the last 15 years been working with international clients within multiple different industries: Pharma, Life Science, Professional services, public sector etc. to optimize the use of information and knowledge. Ten of those years with special focus on search and classification technologies. The last 15 years working on developing innovative software solutions that make it easier and more intuitive to work together. Dan has a background in Social Anthropology and has a passion for finding new ways of working. Dan on LinkedIn.
---
Martin
Martin Pope is Customer Experience Manager at Barclays PLC. He has 15 years experience in the financial services industry but is no banker! With a passion for user experience and personal development, he has worked in Learning and Development and Digital Design functions across the Barclays group, building technology solutions that really hit the mark with the user. Martin on LinkedIn.
---
Susan
Susan Quain has been working in the digital field for over 15 years. She started her career at AOL as a producer when they first came to the UK in the early 1990s and worked for various dot coms until 2000. When the dot com bubble burst, Susan moved on from pure web companies to work for a number of public and private sector organisations. She decided to go it alone in 2013 and use her knowledge to help companies in the area of digital transformation with a focus on intranet development. She continues to work as a digital consultant and is enjoying the work/life balance and the many challenges of this phase of her career. Susan on Twitter and LinkedIn.
---
Shaula
In 2009 Shaula Zanchi took the opportunity to join Robin Partington on his new venture. As Operations Partner of Robin Partington & Partners, Shaula is the lynchpin of the studio; vibrant, organised and with a 'can-do' attitude. She has seen the company grow from five staff members and has been the driving force behind the implementation of a coherent IT structure as well as coordinating RPP's recent and successful application for ISO accreditation. Part of Shaula's responsiblities have included the design, implementation and development of RPP's award winning intranet. This has become an essential and revolutionary tool for the Company. Shaula on Twitter and LinkedIn.
---
Luke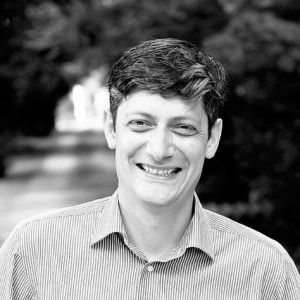 Luke Mepham is one of the founders of the popular intranet blog, Intranetizen, Luke is used to sharing his thoughts and opinions on the Intranets big questions. Professionally he has been involved in intranet and digital workplaces at Aviva for more than 15 years and currently focused on the upgrade and improvement of their global SharePoint intranet. Luke on Twitter.
---
Conference themes
The seamless digital workplace and how to achieve it

How do you make the devices and services that employees use to do their job all work together?
Have you blurred a boundary in your digital workplace? Used data from different places to make a new application? We'd like to hear about it.

Communicator, Curator? Architect? – evolving roles in internal communications

The new orthodoxy says being able to write is not sufficient so what is it that you need to able to do and how do you acquire the skills? Talks on new skills and roles welcome.

UX for intranets

Tree Test, Observational usability, Card Sorting, Collaborative design, Personas – Using these techniques? Using different better ones? We want to have practical talks on how user experience tools and techniques are being used to change employees experience of intranets.

The business critical intranet

Getting actual work done within your intranet. Intranet as a tool, platform, and application. Workflows, transactions, processing.

Real engagement – beyond programmes, initiatives and gimmicks, what really works?

Change management, transformation, productivity. Not particularly gamification.
---
Diversity
We must be inclusive. It is too easy to exclude people (study the line-up of any tech conference). We must be aware of institutionalised undercurrents that can automatically, yet subtlety, exclude people.
We will actively avoid excluding people based on sex, gender, race, age, disability, belief system, mental health, or LGBT+ identity.
The word 'actively' means that we must be seen to care, rather than just silently agreeing we care. We can do this by not filling up our line-up of speakers ASAP – we should hold empty spots so we can attract new speakers a little later in our process.
---